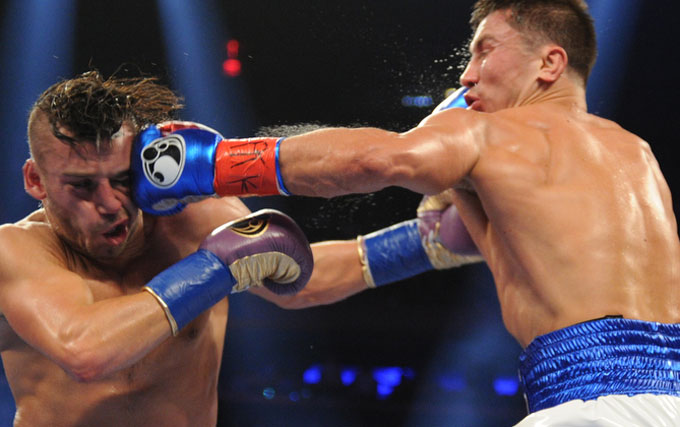 So Gennady « GGG » Golovkin easlily dominated David Lemieux for 8 rounds. Seems like we were right on the money. Our bet 'Fight Start round 3' cashes. The Kazakh powerhouse was not only too strong, he was too everything. Courage don't win bets, though.
Luis Ortiz also brutally knocked out Matias Ariel Vidondo without breaking a sweat, just like I thought.
Tureano Johnson went 12 to dominate Eamonn O'Kane for the IBF #1 spot at middleweight, who gallantly fought but didn't have the skills to threaten Johnson. It seemed like an early night for Johnson when he put O'Kane down twice in the first round but the Irish fighter somehow survive.
Roman Gonzalez also destroyed Brian Viloria the way up and coming fighters make a statement against former champions. Using textbook punches, the WBC flyweight champion forced the referee to end the fight in the 9th round.
The one that surprised me is the record Andrej Fonfara and Nathan Cleverly set for punches thrown. The Polish fighter escaped with a narrow decision. I thought Cleverly was going to outbox him but he played right into Fonfara's game.
I hope you won your bets!
François Bouchard