Chuck Liddell Announces His Comeback And Targets Tito Ortiz, Wanderlei Silva, And Jon Jones
Written by
Richard Rider Jr
aka
RickyRider
-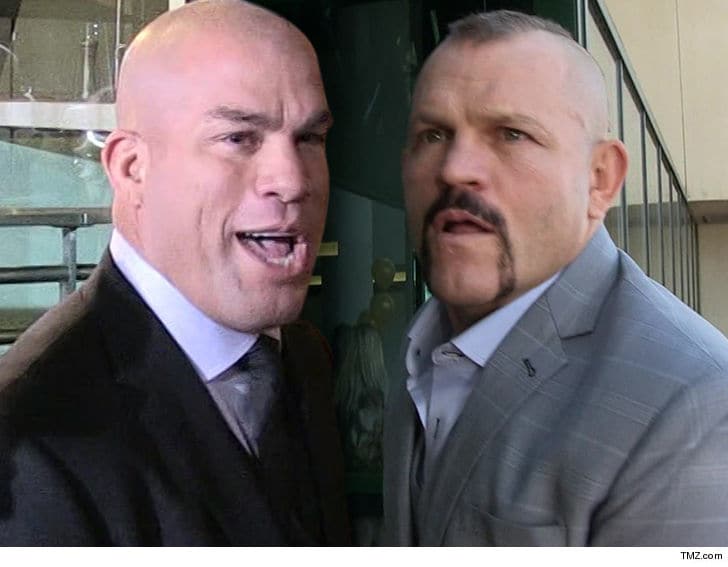 Tito Ortiz is the betting favorite in a potential third fight between him and Chuck Liddell. Bovada sportsbook has opened Ortiz a -200 favorite over Liddell who is +160. Liddell mentioned on the MMA Hour that he will return to fight following a eight year retirement under the Golden Boy banner who is owned by Oscar de la Hoya. Ortiz has gone 0-2 vs Liddell losing in 2004 and 2006. Despite the 2 losses Ortiz has had against Liddell the only reason Ortiz opens the favorite is because he has been way more active recently and went 3-1 under the Bellator banner before retiring after he defeated Chael Sonnen by submission.
Liddell hanged up the gloves back in 2010 after suffering 3 consecutive losses to Rashad Evans, Mauricio Rua, and Rich Franklin. Liddell has cited that he has Tito Ortiz, Wanderlei Silva, and Jon Jones in his sights as potential opponents he would like to face. Ortiz and Silva are his warm up fights obviously before he takes on Jones but honestly Liddell is out of his mind if he thinks he can beat Jones at 48 years old, it's crazy talk for sure.
One has to really question what the motive is for Liddell wanting to step back inside the cage at 48 years old. Liddell knows he has drawing power so the obvious answer has to be because of money. When the new owners of the UFC took over they had to re-evaluate the finances and make cuts. Liddell was one of the executives at the UFC who got cut and after that happened one has to wonder what Liddell has been doing for work. It's a combination of Liddell wanting to fight again and needs money if I had to guess why. Hopefully, Liddell stays retired and finds a way for money because I honestly don't wanna see him fight again.