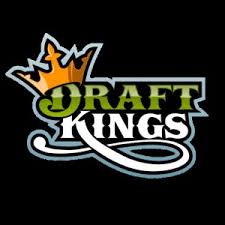 UFC 194 Aldo vs Mcgregor December 12th, 2015 at the MGM Grand Casino Las Vegas, Nevada. The biggest fight card of the year and a event that has the biggest featherweight fight in history with Aldo vs McGregor. The bout was originally expected to take place at UFC 189. However, Aldo pulled out of the bout due to a rib injury and the event was instead headlined by an interim title bout between McGregor and Chad Mendes. The co-main event is expected to feature a UFC Middleweight Championship bout between undefeated champion Chris Weidman and former Strikeforce Middleweight champion Luke Rockhold. And lets not forget, A middleweight bout between Ronaldo Souza and Yoel Romero was originally booked for UFC 184 and later UFC on Fox: Machida vs. Rockhold. However, the bout was cancelled both times due to Souza being struck with pneumonia and Romero pulling out due to a ligament and meniscus tear in his knee.
To make the night more entertaining and edgy you should be up for some MMA fantasy at Draftkings.
For people not familiar with Draftkings MMA I'll give you a quick breakdown for things you need to know.
At Draftkings you build a team of five fighters utilizing a "salary cap" of $50,000 in fantasy money to spend on drafting the team you expect to perform the best on fight night. If your team performs well enough, you will likely have a share of cash prizes in any number of Draftkings games. Points are scored with significant strikes, advances, takedowns, reversal/sweep, knockdowns. The more dominant your fighters performance is the more points you're going to score. For a detailed breakdown of how the scoring works here is a link http://betoncombat.com/fantasy-mma/. The most important key to putting together a winning Fantasy MMA lineup is, understanding the true value of win bonuses. When you are selecting your fighters, always make sure to take fighters you believe will win the fight. At the end of the contest, those win bonuses add up and they separate the contest winners from the losers.
Here is my Draftkings lineup for cash games.
Jose Aldo ($9,500) Aldo hasn't lost in 10 years and this fight is very close. With his price tag he is worth the risk the fight has a -260 that it doesn't go to a decision so someone is getting finished for sure and it is hard to count out the champ until he is beat otherwise.
Chris Weidman ($10,000) Weidman has been a terror lately, another very close fight where I think Weidman will his wrestling to his advantage and control the fight. The fight has a -160 that the fight doesn't go to a decision and i expect Weidman to win the fight in a stoppage.
Yoel Romero ($9,200) Romero is the better striker and Souza only advantage is on the ground and there is no way Souza will be able to get it there because of Romero wrestling pedigree. The fight has a -165 that it doesn't go to a decision and i feel Romero is undervalued i expect it to be a striking match where Romero has the edge and hopefully gets the finish.
Max Holloway ($10,900) Holloway is the better fighter in every way and just keeps getting better and better. Holloway will do what he normally does and that is land strike after strike. The fight doesn't have favorable finish props but its +105 that the fight doesn't go to a decision which isn't too bad. Holloway will land a ton of strikes and at a high volume, he is almost for sure to win and I would play him in every lineup I have.
Court McGee ($10,400) Mcgee overwhelms fighters with pressure and volume which i fully expect to happen and maybe he even mixes in some take downs. Its a bad matchup for his opponent, Mcgee he's an extremely high volume striker/grappler, with an extremely good natural gas tank and his opponent is a low volume. back foot striker with a poor gas tank. The fight has a +125 that it doesn't go to a decision so not the greatest for a finish but I feel just in general the odds for the fight are off. Mcgee should definitely win and love him in this spot.
This event could go down as one of the best in history and it is so stacked in must see fights, I have been waiting for this event for the longest just like everyone else has. It's the first time in UFC history that they have had 3 events 3 straight days in a given week, so as fight fans there will be a lot of MMA to enjoy this week. All the underdogs in the big fights can easily win Aldo, Rockhold, Romero cannot be counted out these fights are so close I will not be surprised if all 3 won. I strongly recommend opening a Draftkings account to play it is a lot of fun and you can make some money along the way! Enjoy the event!