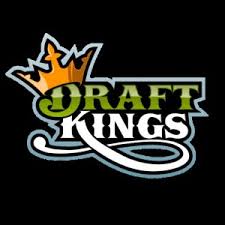 The UFC heads back to Brazil for UFC 198 May 14th, 2016 at the Arena da Baixada in Curitiba, Brazil. This card is fully stacked and is the biggest card ever to make its way to Brazil. The card is headlined by a heavyweight title match between Stipe Miocic and Fabricio Werdum, both fighters have improved immensely recently so the matchup should be great. There is legends on this card and also some brazilian prospects. This event will also feature the likes of Ronaldo Souza, Vitor Belfort, Mauricio Rua, Cris "Cyborg" Justino, Matt Brown, and Demian Maia. Even with Hall vs Silva off the card the event is still pretty loaded.
To make the night more entertaining and edgy you should be up for some MMA fantasy at Draftkings.
For people not familiar with Draftkings MMA I'll give you a quick breakdown for things you need to know.
At Draftkings you build a team of five fighters utilizing a "salary cap" of $50,000 in fantasy money to spend on drafting the team you expect to perform the best on fight night. If your team performs well enough, you will likely have a share of cash prizes in any number of Draftkings games. Points are scored with significant strikes, advances, takedowns, reversal/sweep, knockdowns. The more dominant your fighters performance is the more points you're going to score. For a detailed breakdown of how the scoring works here is a link http://betoncombat.com/fantasy-mma. The most important key to putting together a winning Fantasy MMA lineup is, understanding the true value of win bonuses. When you are selecting your fighters, always make sure to take fighters you believe will win the fight. At the end of the contest, those win bonuses add up and they separate the contest winners from the losers.
Here is my Draftkings lineup for cash games.
Stipe Miocic ($9,100) Werdum has never faced a fighter like Stipe and i fully expect Stipe to have the advantage on the feet where he should be able to keep it there and eventually TKO Werdum.
Jacare Souza ($10,600) He has improved his striking greatly and I see him not being outmatched on the feet. He has the total edge on the ground and his wrestling is good enough to get it there if need be I see him winning by TKO or submission.
Demian Maia ($10,500) Maia's ground game is light years ahead of Matt Brown. His wrestling has improved immensely and his take down offense is no joke. I see him getting the fight to the mat and slapping on a submission.
Rob Font ($9,700) He is a explosive fighter on the feet who can match Lineker on the feet. I can totally see him slipping a strike through to finish Lineker and win by TKO. Font's massive length advantage and diverse striking should pay dividends.
Francisco Trinaldo ($10,000) He's one of the largest fighters in the division and has tightened up his striking considerably. The Brazilian walks through some heavy licks to take the decision on volume and body work.
I really wish Hall vs Silva would've taken place because the two are such explosive strikers on the feet and you just never know what could happen. Nonetheless, the card is fully loaded still and the UFC did this as a treat to the brazilian fan base because times are tough in Brazil right now. Stipe has a real shot don't count him out for a second, his cardio and boxing skills are elite for the heavyweight division and yes it will be tough to win vs Werdum in Brazil, I believe he has the skill and mentality to overcome everything and become champion. Belfort has to win his fight vs Jacare but it's gonna be tough and the odds are just about right for this fight, Belfort has a chance but if he doesn't clip Jacare early his chances of winning are diminished. I strongly recommend opening a Draftkings account to play, it is a lot of fun and you can make some money along the way! Also, to get access to our official bets, become a Bet on Combat member today http://www.betoncombat.com/accounts/signup/ is where you can sign up. For some of you who are new to the betting world, check our Betting Guide to Learn How to Bet on Fights and our Bookmakers review page for the best places to wager online. Enjoy the event!
MY DRAFTKINGS LINEUP IS SUBJECT TO CHANGE AS THE WEEK GOES ON BECAUSE OF NEW INFORMATION THAT COMES OUT AND WATCHING THE WEIGH IN. ANY CHANGES I WILL PUT OUT ON SOCIAL MEDIA @BetonCombat