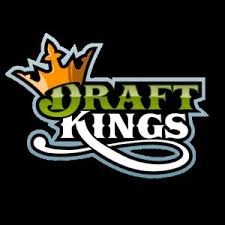 This Saturday July 30th, 2016 the UFC makes it way to Atlanta, Georgia with UFC 201, Live on pay-per-view and Fox Sports. The main event features a title fight between long time teammates Robbie Lawler and Tyron Woodley of American Top Team. Luckily, Woodley was patience enough to wait for his shot by beating some stiff competition, can't wait to see if Woodley has made any improvements, he might not improved at all we shall see. We already know what Lawler can do and this should be one heck of a fight. The co-main event, features Rose Namajunas vs Karolina Kowalkiewicz and the winner most likely gets to square off against Joanna Jedrzejczyk. Both of these strawweights have moved up the latter since joining the company and both are big gamers so this will be a fight not miss. All in all the card should deliver in entertainment with also the likes of Matt Brown, Jake Ellenberger, Jorge Masvidal, Ross Pearson. Justin Scoggins, Ian McCall. As usual it will be one to not miss.
To make the night more entertaining and edgy you should be up for some MMA fantasy at Draftkings.
For people not familiar with Draftkings MMA I'll give you a quick breakdown for things you need to know.
At Draftkings you build a team of five fighters utilizing a "salary cap" of $50,000 in fantasy money to spend on drafting the team you expect to perform the best on fight night. If your team performs well enough, you will likely have a share of cash prizes in any number of Draftkings games. Points are scored with significant strikes, advances, takedowns, reversal/sweep, knockdowns. The more dominant your fighters performance is the more points you're going to score. For a detailed breakdown of how the scoring works here is a link http://betoncombat.com/fantasy-mma. The most important key to putting together a winning Fantasy MMA lineup is, understanding the true value of win bonuses. When you are selecting your fighters, always make sure to take fighters you believe will win the fight. At the end of the contest, those win bonuses add up and they separate the contest winners from the losers.
Here is my Draftkings lineup for cash games.
Robbie Lawler ($10,600) His fight IQ is just on another level and is such a deadly striker with finishing ability he is a lock and play. TKO win.
Matt Brown ($10,900) A real high finish rate and is facing a guy who seems hes pretty out matched when comparing him to the immortals striking skills. TKO win.
Ross Pearson ($8,700) He is as game as they come and is facing Masvidal who is notorious for dropping close fights, Pearson is a good punt play. Decision win.
Justin Scoggins ($10,400) He has such great stand up along with great footwork and his opponent McCall has been out so long with injuries I dont really see how McCall will be able to bang with Scoggins or do anything really. Decision win.
Anthony Hamilton ($(9,400) I feel he is gonna light up his opponent with power strikes and as long as he can defend the take down he will win by TKO/KO with the bombs he will drop. TKO win.
All the damage and wars Robbie Lawler has been in you start to wonder how much longer can he last? How much longer can his chin last? This fight between Robbie Lawler and Tyron Woodley is close and the scary thing is Woodley has had a long time to prepare and study Lawler. I still have Lawler to win but Woodley is pretty explosive and powerful I wouldn't be shocked he pulls it out. Rose Namajunas is facing a very game opponent and we will really see how far along she has come with this fight. Rose has improved so much each fight and we will most likely see her win with a late submission win. I strongly recommend opening a Draftkings account to play, it is a lot of fun and you can make some money along the way! Also, to get access to our official bets, become a Bet on Combat member today http://www.betoncombat.com/accounts/signup/ is where you can sign up. For some of you who are new to the betting world, check our Betting Guide to Learn How to Bet on Fights and our Bookmakers review page for the best places to wager online. Enjoy the event!
MY DRAFTKINGS LINEUP IS SUBJECT TO CHANGE AS THE WEEK GOES ON BECAUSE OF NEW INFORMATION THAT COMES OUT AND WATCHING THE WEIGH IN. ANY CHANGES I WILL PUT OUT ON SOCI AL MEDIA @BetonCombat