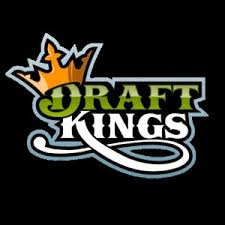 August 20th, 2016 the UFC makes its way back to Las Vegas, Nevada for UFC 202 at the T-Mobile Arena. Conor McGregor returns to action hunting for blood and redemption vs Nate Diaz in the welterweight main event. In the co-main event we will have Glover Teixeria take on Anthony Johnson, this fight is likely to shake up the pecking order at light heavyweight and most likely the winner getting a title shot. The main card will also feature some welterweight fights with Donald Cerrone taking on Rick Story, Hyun Gyu Lim vs Mike Perry, and Tim Means vs Sabah Homasi. The UFC Fight Pass main event will feature Lorenz Larkin vs Neil Magny, this fight will be epic to see because both guys are very scrappy and tough and you won't wanna miss it.
To make the night more entertaining and edgy you should be up for some MMA fantasy at Draftkings.
For people not familiar with Draftkings MMA I'll give you a quick breakdown for things you need to know.
At Draftkings you build a team of five fighters utilizing a "salary cap" of $50,000 in fantasy money to spend on drafting the team you expect to perform the best on fight night. If your team performs well enough, you will likely have a share of cash prizes in any number of Draftkings games. Points are scored with significant strikes, advances, takedowns, reversal/sweep, knockdowns. The more dominant your fighters performance is the more points you're going to score. For a detailed breakdown of how the scoring works here is a link http://betoncombat.com/fantasy-mma. The most important key to putting together a winning Fantasy MMA lineup is, understanding the true value of win bonuses. When you are selecting your fighters, always make sure to take fighters you believe will win the fight. At the end of the contest, those win bonuses add up and they separate the contest winners from the losers.
Here is my Draftkings lineup for cash games.
Glover Teixeira ($8,700) Glover has good wrestling and is also good at striking. I see Glover using his wrestling advantage to control Johnson and even get Johnson down to take away Johnson's power. I think Glover grinds him out on the mat and wins by TKO.
Raquel Pennington ($9,200) Her opponent's only advantage is on the ground but she has never landed a take down and she will have to use the clinch for a take down and in the clinch Pennington can be devastating with strikes and not to mention Pennington is the bigger fighter and won't easy to get her down. Pennington will grind away and out work her opponent to win via decision.
Hyun Gyu Lim ($11,100) Lim is very durable and is more of a fluid striker and i just think it's a matter of time before Lim lands a shot and finishes his opponent. Lim by KO.
Tim Means ($10,900) His opponent took this fight on 2 weeks notice. Means will have the experience and preparation factor on his side. Means will work his rangy game until Homasi tires and likely gets a TKO win.
Donald Cerrone ($10,000) Cerrone has looked really good at welterweight and I believe can out work and out strike Story. Cerrone has good striking and is also good on the ground. The edge factor for Cerrone is speed and his craftiness should squeeze him through this fight. Cerrone by decision.
Conor McGregor has to win this fight vs Nate Diaz because too much is on the line and he will take a big hit to his drawing power if he was to lose. I wouldn't bet this main event because there is too many unknown factors and when your betting you want to bet safe plays not plays where you are gambling and just hoping one guy wins. Teixeira vs Johnson is a fight I can't wait to see, it's not going the distance I imagine and both guys have crazy power, this fight should be exciting and a lot is on the line so you know it's gonna be intense. I do believe Cerrone wins but betting wise proceed with caution, Story is no joke and is very tough, the fight will be very close so just be careful. I strongly recommend opening a Draftkings account to play, it is a lot of fun and you can make some money along the way! Also, to get access to our official bets, become a Bet on Combat member today http://www.betoncombat.com/accounts/signup/ is where you can sign up. For some of you who are new to the betting world, check our Betting Guide to Learn How to Bet on Fights and our Bookmakers review page for the best places to wager online. Enjoy the event!
MY DRAFTKINGS LINEUP IS SUBJECT TO CHANGE AS THE WEEK GOES ON BECAUSE OF NEW INFORMATION THAT COMES OUT AND WATCHING THE WEIGH IN. ANY CHANGES I WILL PUT OUT ON SOCI AL MEDIA @BetonCombat