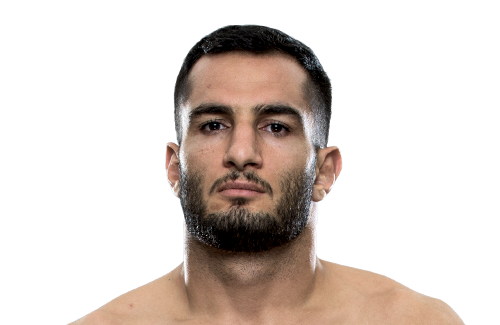 Event: UFC 204
Promotion: UFC
Date: October 8th, 2016
Venue: Manchester Arena
City: Manchester, England
Broadcast: Fox Sports 1 and PPV
What a wild event UFC Fight Night 96 was. The house took most of the money because quite a few underdogs cashed with Lineker, Fili, Marquardt, Moreno, and Ottow just to name a few. After second glance UFC Fight Night 96 should've been a card to avoid because the fights were closer than portrayed but with each event you always learn something new. Dodson vs Lineker was so close that whoever the nod was given too I would've been fine with it. The fight went exactly how I thought it would go with Dodson trying to use his speed and out point Lineker and than you had Lineker always moving forward looking to reign hell fire with his power shots. Lineker always pressuring and dominating octagon control was the main reason he won and it will be interesting to see where he goes from me. I wouldn't give Lineker a title shot yet because it's too risky having to worry about him making weight, he need to prove he can because he has missed weight too many times. It was gut wrenching to see our free play last week not cash, we had Brooks vs Oliveira over 2.5 rounds and it ended at the 3:30 mark in the 3rd round. Apparently Brooks had a rib injury going into the fight and that didn't help at all. The fight was totally up in the air going into the 3rd round but Oliveira was able to land a huge clinch take down and Brooks showed his agonizing rib injury when he was forced to wrestle in the clinch and when Oliveira was able to get full mount that makes a rib injury even worse to cope with. Oliveira was able to trap a arm and reign the strikes to finish. Oliveira was massive in size and it played a role in this fight to get the win. Can't praise Oliveira too much he missed weight and after finishing Brooks acted like a little kid. That brings our free predictions to 22-6 which is 78.6% accuracy.
A total of 27 free predictions have been made since January 2016, with a record of 22-6. Had you placed a $100.00 bet on every prediction, you would've bet a total of $2,800 and had a total outcome of $2,200 winning a profit of $1,343.72 with a return on investment (ROI) of 47.9% (profit divided by total amount risked) using the industry standard metric of a $100 bettor, that's how much you would have currently made following Bet on Combat free predictions.
Middleweight Bout: Gegard Mousasi vs Vitor Belfort
In this fight I will be taking Mousasi wins inside the distance at -172, (bet $172 to win $100). Mousasi is more technically savvy, using better footwork and head movement while sticking and moving from a distance. I do think Mousasi can avoid the blitz of Vitor early and I can even see him using his wrestling to sneak in a take down to really put Vitor in a bad spot which is on the mat. Vitor just isn't the same fighter off of TRT and his body looks old and has lost a step in every area just about. I feel confident with this fight not going the distance and Mousasi is the right side in my opinion.
Prediction: Mousasi wins inside the distance
Odds: -172
Stake: 3%
Please remember, while we give out one free prediction for every cards, the real money to be made is through the BOC Consulting services. To get official access to our exclusive bets become a Bet on Combat member today http://www.betoncombat.com/accounts/signup/ is where you can sign up. For some of you new to the betting world check our betting guide to learn how to bet on fights and our bookmakers review page for the best places to wager online. Enjoy the event!