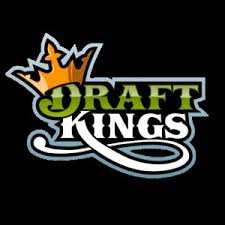 UFC Fight Night 78 November 28, 2015 at Olympic Gymnastics Arena in Seoul, South Korea. This is the first time the UFC has made its way to South Korea. A welterweight bout between former WEC and UFC lightweight champion Benson Henderson and former top contender Thiago Alves was expected to headline the event. However, on November 14, Alves pulled out the bout due to a broken rib and was replaced by Jorge Masvidal, who was originally scheduled to face Dong Hyun Kim. Henderson and Masvidal will be a war you don't wanna miss so make sure to fire up the computer or whatever to tune in.
To make the night more entertaining and edgy you should be up for some MMA fantasy at Draftkings.
For people not familiar with Draftkings MMA I'll give you a quick breakdown for things you need to know.
At Draftkings you build a team of five fighters utilizing a "salary cap" of $50,000 in fantasy money to spend on drafting the team you expect to perform the best on fight night. If your team performs well enough, you will likely have a share of cash prizes in any number of Draftkings games. Points are scored with significant strikes, advances, takedowns, reversal/sweep, knockdowns. The more dominant your fighters performance is the more points you're going to score. For a detailed breakdown of how the scoring works here is a link http://betoncombat.com/fantasy-mma/. The most important key to putting together a winning Fantasy MMA lineup is, understanding the true value of win bonuses. When you are selecting your fighters, always make sure to take fighters you believe will win the fight. At the end of the contest, those win bonuses add up and they separate the contest winners from the losers.
Here is my Draftkings lineup for cash games.
Benson Henderson ($10,800) / Jorge Masvidal ($8,600) – I decided to stack the main event in my lineup because this fight is gonna be a war and a lot of points will be racked up. The fight has a over/under of 4 1/2 rounds so i see a lot of exchanges back and forth.
Guangyou Ning ($10,600) – Ning possesses bombs in his hands and comes out of a very good Muay Thai camp. I see him landing one of those heavy hands on his opponents chin for a finish. This is a bantamweight fight with a over/under of 2 1/2 rounds but I am not too concern Ning hands are powerful.
Do Hoo Choi ($10,500) – Choi has finished nine of his 12 victories via knockout. A very powerful puncher and with a -285 fight doesn't go to a decision prop I wanted to get Choi in my lineup because of potential of a 1st round KO.
Dong Hyun Kim ($9,500) – This is not "The Stun Gun" we all know don't get confused. This is the Maestro! He is taking this fight on short notice and I consider this a punt play. He enters the UFC on a 7-1 run that includes seven stoppages, five in the first round. I will take that for as cheap as his salary is to fit in more expensive guys with better chances to finish.
This event is exclusively on fight pass and will begin at 5 am eastern time, the main card starts at 8 am on a Saturday, the ratings will probably be on the low end because of the start time but there is some exciting fighters on this card that shouldn't disappoint, you have Henderson, Masvidal, Dong Hyun Kim (The Stun Gun) should be worth the watch. There is two Dong Hyun Kims fighting on the card which is a absolute true story at first I thought we won't prolly see that again for a long time and i expect both of them to win should be a great night for each Kim. I strongly recommend opening a Draftkings account to play it is a lot of fun and you can make some money along the way!
Enjoy the event!