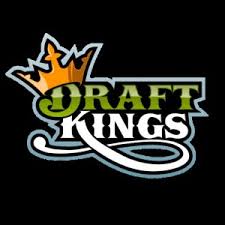 February 21st, 2016 UFC Fight Night 83, Pittsburgh, Pennsylvania which is headlined by fellow "Cowboys" Donald Cerrone and Alex Oliveira. Almost five years later, the promotion is returning to Pittsburgh, Pennsylvania. Cerrone and Oliveira have consistently been two of the most exciting fighters in the UFC. Cerrone is making the move up to 170 pounds for the first time in his UFC career. Always one to put on a show, Cerrone is looking to make a name for himself in his new division. He'll have a tough opponent in Oliviera, who is riding a three-fight winning streak while picking up a couple of impressive stoppage wins along the way. Derek Brunson and Roan Carneiro takes place in the co-headliner, and the rest of the card seems setup to have a bunch of violence. While the lineup lost a bantamweight bout between John Lineker and Cody Garbrandt which had slugfest written all over it, Garbrandt will still compete against undefeated UFC newcomer Augusto Mendes. The card should have a few exciting fights with the way it has been setup and a lot of the fighters on the card can bring it.
To make the night more entertaining and edgy you should be up for some MMA fantasy at Draftkings.
For people not familiar with Draftkings MMA I'll give you a quick breakdown for things you need to know.
At Draftkings you build a team of five fighters utilizing a "salary cap" of $50,000 in fantasy money to spend on drafting the team you expect to perform the best on fight night. If your team performs well enough, you will likely have a share of cash prizes in any number of Draftkings games. Points are scored with significant strikes, advances, takedowns, reversal/sweep, knockdowns. The more dominant your fighters performance is the more points you're going to score. For a detailed breakdown of how the scoring works here is a link http://betoncombat.com/fantasy-mma. The most important key to putting together a winning Fantasy MMA lineup is, understanding the true value of win bonuses. When you are selecting your fighters, always make sure to take fighters you believe will win the fight. At the end of the contest, those win bonuses add up and they separate the contest winners from the losers.
Here is my Draftkings lineup for cash games.
Donald Cerrone ($10,600) I think Cerrone just has way too much to bring against Oliveira. He has the striking and submission advantage, and I believe he can finish the fight.
Chris Camozzi ($10,500) I think Camozzi is the younger, fresher fighter and Camozzi is tough as nails, hard to break and aggressive.
Cody Garbrandt ($11,000) He has a solid striking game and is pretty well-rounded everywhere else. He mostly looks to keep this fight on the feet though. Mendes his opponent signed with the UFC on short notice to fight Garbrandt and he hasn't fought anyone as good as Garbrandt and with the fight on short notice I love Garbrandt here.
Shane Campbell ($9,300) I think Campbell has what it takes to beat Krause. He's a well-rounded fighter and I believe he gets it done. Campbell loves to go for the finish and hopefully he gets it.
Kelly Faszholz ($8,500) Here is my punt play. Kelly is a pretty decent ground fighter and is pretty tough. I totally see this fight going the distance and both fighters racking up points. Her opponent should win but just as long as Kelly doesn't get finished quick she isn't a bad punt play.
This card is pretty weak and almost a unbearable one to watch. The good thing about this card is that a lot of the fighters on this card love to go for finishes so we probably won't see a lot of boring fights and hopefully some nice finishes. Oliveira is one tough fighter who has a lot of power and size and is known to take fights on short notice, this will not be a easy fight for Cerrone at all but Cerrone should get it done for sure. I strongly recommend opening a Draftkings account to play, it is a lot of fun and you can make some money along the way! Also, to get access to our official bets, become a Bet on Combat member today http://www.betoncombat.com/accounts/signup/ is where you can sign up. For some of you who are new to the betting world, check our Betting Guide to Learn How to Bet on Fights and our Bookmakers review page for the best places to wager online. Enjoy the event!
MY DRAFTKINGS LINEUP IS SUBJECT TO CHANGE AS THE WEEK GOES ON BECAUSE OF NEW INFORMATION THAT COMES OUT AND WATCHING THE WEIGH IN. ANY CHANGES I WILL PUT OUT ON SOCIAL MEDIA @BetonCombat