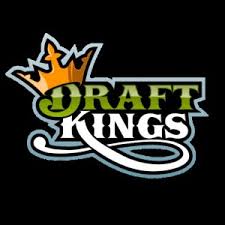 March 19th, 2016 the UFC makes its way back to Brisbane, Australia at the Brisbane Entertainment Centre. The main event is Mark Hunt vs Frank Mir and both will be looking to make there way upward in the heavyweight division. Hunt is coming off a win vs Bigfoot Silva and Mir is coming off a loss to Arlovski which halted a two-fight win streak. In the co-main event is Neil Magny vs Hector Lombard. Lombard returns after more than a year away due to suspension and his opponent Magny is looking to add another big name to his list of victories over and is trying to ascend up the welterweight division. The card has had some last minute troubles and fill ins which can be disappointing but the UFC always does its best to make it work so the card like always shouldn't disappoint.
To make the night more entertaining and edgy you should be up for some MMA fantasy at Draftkings.
For people not familiar with Draftkings MMA I'll give you a quick breakdown for things you need to know.
At Draftkings you build a team of five fighters utilizing a "salary cap" of $50,000 in fantasy money to spend on drafting the team you expect to perform the best on fight night. If your team performs well enough, you will likely have a share of cash prizes in any number of Draftkings games. Points are scored with significant strikes, advances, takedowns, reversal/sweep, knockdowns. The more dominant your fighters performance is the more points you're going to score. For a detailed breakdown of how the scoring works here is a link http://betoncombat.com/fantasy-mma. The most important key to putting together a winning Fantasy MMA lineup is, understanding the true value of win bonuses. When you are selecting your fighters, always make sure to take fighters you believe will win the fight. At the end of the contest, those win bonuses add up and they separate the contest winners from the losers.
Here is my Draftkings lineup for cash games.
Frank Mir ($9,100) Expect Frank Mir to use his well-rounded striking to surprise Hunt on the feet and he will look to set-up the take down where he has a huge advantage.
Alan Jouban ($11,200) Jouban is a slugger and likes to brawl, but he's a bit more technical and will be able to hang with O'Reilly anywhere the fight goes. Expect Jouban to out-strike O'Reilly on the feet and if the fights goes to the ground, he'll be able to work from there as well.
James Te Huna ($10,500) He will close the range and find that chin throughout the course of this fight. Expect a finish.
Ross Pearson ($9,300) It's likely that Pearson is the better striker here and will have the edge on the feet. Expect Pearson to use his boxing to out-strike Laprise and possibly get the finish. At his price, he's a solid underdog choice.
Seohee Ham ($9,900) Ham is a bit more well-rounded than Rawlings and although she may not have faced the best competition like Rawlings, she definitely has more experience.
At this point who really knows what Mir and Hunt can bring to the table because no matter who wins they can't beat top heavyweight opponents but the fight should be really exciting. Case vs Matthews is a battle of two top lightweight prospects and is very important to see where both will be headed after this bout. A sleeper bout to pay attention to is Rawlings vs Ham, they are quite evenly matched and has the potential to be the fight of the night, it's another fight to keep close attention to in which has proven to be a stacked strawweight division. I strongly recommend opening a Draftkings account to play, it is a lot of fun and you can make some money along the way! Also, to get access to our official bets, become a Bet on Combat member today http://www.betoncombat.com/accounts/signup/ is where you can sign up. For some of you who are new to the betting world, check our Betting Guide to Learn How to Bet on Fights and our Bookmakers review page for the best places to wager online. Enjoy the event!
MY DRAFTKINGS LINEUP IS SUBJECT TO CHANGE AS THE WEEK GOES ON BECAUSE OF NEW INFORMATION THAT COMES OUT AND WATCHING THE WEIGH IN. ANY CHANGES I WILL PUT OUT ON SOCIAL MEDIA @BetonCombat