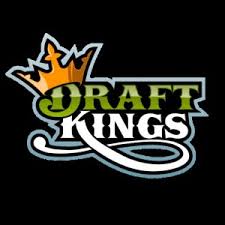 UFC Fight Night 87 kicks off Sunday May 8th, 2016 in Rotterdam, Netherlands. The event will be held at the Ahoy Rotterdam venue. The UFC continues to make global domination in yet another country they will be visiting for the first time. The main event and the co-main event will both be heavyweight bouts. The main event will feature Andrei Arlovski vs Alistair Overeem, whoever wins this match will probably back in the title hunt especially Overeem. The co-main event features Stefan Struve vs Antonio "Bigfoot" Silva, this bout is super important for both guys and it's a must win situation here do or die for both. The card also features up-and-coming stars Gunnar Nelson, Albert Tumenov, Karolina Kowalkiewicz and Rustam Khabilov. Mother's Day also shares the day with this card, so nothing could be better than sitting down with mom and watching some UFC bouts.
To make the night more entertaining and edgy you should be up for some MMA fantasy at Draftkings.
For people not familiar with Draftkings MMA I'll give you a quick breakdown for things you need to know.
At Draftkings you build a team of five fighters utilizing a "salary cap" of $50,000 in fantasy money to spend on drafting the team you expect to perform the best on fight night. If your team performs well enough, you will likely have a share of cash prizes in any number of Draftkings games. Points are scored with significant strikes, advances, takedowns, reversal/sweep, knockdowns. The more dominant your fighters performance is the more points you're going to score. For a detailed breakdown of how the scoring works here is a link http://betoncombat.com/fantasy-mma. The most important key to putting together a winning Fantasy MMA lineup is, understanding the true value of win bonuses. When you are selecting your fighters, always make sure to take fighters you believe will win the fight. At the end of the contest, those win bonuses add up and they separate the contest winners from the losers.
Here is my Draftkings lineup for cash games.
Alistair Overeem ($10,300) The reem is on a surge winning 3 fights in a row and with a win should be in for a title bout. He's returning to his homeland and I expect him to KO Arlovski in front of thousands of screaming Dutch fans.
Stefan Struve ($9,900) Struve will have a home town advantage and almost needs a good showing to even keep his job in the UFC. I see him finishing Silva by KO.
Nikita Krylov ($10,100) Krylov has been on such a surge and has finished his last fights in the first round. I see him fending off the grinding style of his opponent and get the finish.
Kyoji Horiguchi ($10,700) He is a combo of technical striking and underrated ground work, something that should play in nicely vs. Seery. Horiguchi is more skilled and athletic and will get the win by decision.
Gunnar Nelson ($8,900) He has the advantage and Gunnar seems fully prepared for this and I think he ties up Tumenov enough to get takedowns to possibly score a submission win or most likely gets a decision win by grinding Tumenov out.
Overeem is in a prime position I feel to win here, heavyweight fights are hard to predict but this situation seems all to perfect for Overeem and I fully expect him to make a big splash. Andrei Arlovski is a former UFC champion whose title reign ended more than a decade ago, but he has experienced a career resurgence that put him very close to a title fight before he suffered a quick loss to Stipe Miocic in January so anything could happen but give me The Reem! I am not really into Struve vs Silva, both are bums and are pretty much out of the scene of heavyweight, this fight is just to see who keeps there job a while longer in the UFC. The best fight and the must see fight of the night is Albert Tumenov vs Gunnar Nelson, both are highly touted prospects and it will come down to who can implement there game plan better. I expect this fight to be a chess match and both guys being careful because one mistake boom its over. I strongly recommend opening a Draftkings account to play, it is a lot of fun and you can make some money along the way! Also, to get access to our official bets, become a Bet on Combat member today http://www.betoncombat.com/accounts/signup/ is where you can sign up. For some of you who are new to the betting world, check our Betting Guide to Learn How to Bet on Fights and our Bookmakers review page for the best places to wager online. Enjoy the event!
MY DRAFTKINGS LINEUP IS SUBJECT TO CHANGE AS THE WEEK GOES ON BECAUSE OF NEW INFORMATION THAT COMES OUT AND WATCHING THE WEIGH IN. ANY CHANGES I WILL PUT OUT ON SOCIAL MEDIA @BetonCombat