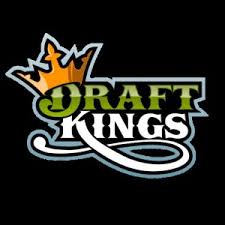 UFC Fight Night 92 is upon us and the UFC makes its way to Salt Lake City, Utah on August 6th, 2016. The event will be held at the Vivint Smart Home Arena. Like UFC 201 this card looks very underwhelming on paper and there is 5 no names who will be fighting on this card for the first time, so make sure to have that bottle of whatever you drink close by because you might need it to get by. Yair Rodriguez will be facing Alex Caceres in the main event and this fight will be a clash of unorthodox, wild, and crazy technique It is hard to imagine the main event goes the distance someone will be put out cold. In the co-main event Dennis Bermudez takes on Rony Jason. Bermudez will find himself in a decent spot here if he happens to win and it will boost his stock. Jason is fighting to stay in the UFC, so with this fight we have a interesting situation, Bermudez wins and is in the mix or Bermudez loses and Jason keepshis job for a little while longer. Thales Leites, Maryna Moroz, Court McGee, Cub Swanson, and Chris Camozzi among others, will add some nice depth to the card. This card looks horrible on paper but you just never know how it will be, it could end up being great, we shall see.
To make the night more entertaining and edgy you should be up for some MMA fantasy at Draftkings.
For people not familiar with Draftkings MMA I'll give you a quick breakdown for things you need to know.
At Draftkings you build a team of five fighters utilizing a "salary cap" of $50,000 in fantasy money to spend on drafting the team you expect to perform the best on fight night. If your team performs well enough, you will likely have a share of cash prizes in any number of Draftkings games. Points are scored with significant strikes, advances, takedowns, reversal/sweep, knockdowns. The more dominant your fighters performance is the more points you're going to score. For a detailed breakdown of how the scoring works here is a link http://betoncombat.com/fantasy-mma. The most important key to putting together a winning Fantasy MMA lineup is, understanding the true value of win bonuses. When you are selecting your fighters, always make sure to take fighters you believe will win the fight. At the end of the contest, those win bonuses add up and they separate the contest winners from the losers.
Here is my Draftkings lineup for cash games.
Yair Rodriguez ($10,500) Rodriguez has shown to be a special talent, Rodriguez is better everywhere and I see him finishing Carceres in the 2nd round by TKO.
Chris Camozzi ($8,700) He is a good value play and has looked impressive lately. He has the better striking over his opponent and as long as he keeps it standing he will win. I feel Camozzi will implement his game plan better andwin by decision.
Cub Swanson ($10,300) With his versatile striking game and good ground game, I see Cub picking apart his opponent on the feet and should avoid any take down his opponent will try to do. He may finish the fight but a decision is likely as well, a dominant unanimous decision.
Maryna Moroz ($10,900) Her opponent is stepping in on short notice, Moroz is the better fighter who has more ways to win. I see Moroz getting a submission victory in the fight and I am confident she wins handily.
Joe Gigliotti ($9,300) He has a lot of ways to win this fight, especially on the mat. Look for him to secure a dominant spot on the ground and I have him winning by submission in the fight.
Yair Rodriguez is a rising star in the UFC, he is still kind of raw and takes many risks. Yair hasn't been matched up vs the right type of opponent yet that could cause him trouble and he should definitely win this fight. Caceres has a chance to win because he has experience and has been around a long time, his style is flashy and risky like Yair and could land a shot out of no where but I feel Yair is just a level above him and should win this fight. Early I talked about Bermudez vs Jason, Bermudez should win like i said but you never know when a guy has his back against the wall anything can happen. I look for Cub Swanson to bounce back big time, Cub is a really good fighter and has fought the cream of the crop and he is one of my favorite fighters to watch. I strongly recommend opening a Draftkings account to play, it is a lot of fun and you can make some money along the way! Also, to get access to our official bets, become a Bet on Combat member today http://www.betoncombat.com/accounts/signup/ is where you can sign up. For some of you who are new to the betting world, check our Betting Guide to Learn How to Bet on Fights and our Bookmakers review page for the best places to wager online. Enjoy the event!
MY DRAFTKINGS LINEUP IS SUBJECT TO CHANGE AS THE WEEK GOES ON BECAUSE OF NEW INFORMATION THAT COMES OUT AND WATCHING THE WEIGH IN. ANY CHANGES I WILL PUT OUT ON SOCI AL MEDIA @BetonCombat