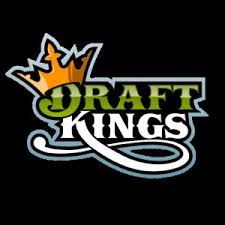 On Saturday, Sept. 3rd at the Barclaycard Arena in Hamburg, Germany, heavyweights Andrei Arlovski and Josh Barnett will go to battle in the main event. Both Arlovski and Barnett are way passed their prime but for some odd reason this fight was never made so now we finally get to see it. In co-main event of the evening, Alexander Gustaffson will take on Jan Blachowicz. The mauler makes his long awaited return away from the octagon in what seems a favorable/confidence booster match up vs Blachowicz. The European fans will be treated with a good mix of fights and some of the fighters are looking to make their mark. The top 3 fights on the main card is fights where the fighters are looking to get back in the title contention mix. Some of the underdogs can make a statement by beating the favorite so the card has potential to be a good one.
To make the night more entertaining and edgy you should be up for some MMA fantasy at Draftkings.
For people not familiar with Draftkings MMA I'll give you a quick breakdown for things you need to know.
At Draftkings you build a team of five fighters utilizing a "salary cap" of $50,000 in fantasy money to spend on drafting the team you expect to perform the best on fight night. If your team performs well enough, you will likely have a share of cash prizes in any number of Draftkings games. Points are scored with significant strikes, advances, takedowns, reversal/sweep, knockdowns. The more dominant your fighters performance is the more points you're going to score. For a detailed breakdown of how the scoring works here is a link http://betoncombat.com/fantasy-mma. The most important key to putting together a winning Fantasy MMA lineup is, understanding the true value of win bonuses. When you are selecting your fighters, always make sure to take fighters you believe will win the fight. At the end of the contest, those win bonuses add up and they separate the contest winners from the losers.
Here is my Draftkings lineup for cash games.
Nick Hein ($10,500) It's hard to see how Hein loses this matchup especially in his home country. Hein is superior in every way and should be comfortable no matter where the fight goes because he is the more technical striker and grappler. Hein by decision.
Rustam Khabilov ($10,200) I give the edge to Khabilov in this fight because both are great grapplers and will cancel each other out in that department but Khabilov is the better striker and offensive grappler. Khabilov should dictate how the fight goes and not get submitted. Khabilov wins a decision.
Ashlee Evans-Smith ($9,900) It's a favorable match up for Evans-Smith and her opponent is stepping in on short notice. Evans-Smith is the bigger fighter. her opponent take down defense isn't up to snuff, and has less than 6 months professional fighting experience. Evans-Smith by 2nd round TKO.
Ilir Latifi ($9,100) Latifi is a very powerful fighter with power and strong grappling. I think he is a good value at his price and it's only gonna take one shot from Latifi to end the fight. Latifi by TKO.
Taylor Lapilus ($10,000) He has shown to improve his grappling game and striking. He is a high volume striker and can score many fantasy points. I think he fends off the take downs of Issa and wins with a TKO victory.
It's good to see the mauler back in action after his long lay off which was very needed because he has faced murderers row in the light heavyweight division and has hd some tough breaks as of late. Gus has a favorable match up and should win handily. Barnett vs Arlovski is such a close fight but one thing you can guarantee is that the fight won't go the distance, I just can't see that happening because both guys have suspect chins and have accumulated lots of damage in their careers. Flip a coin with Arlovski vs Barnett and that's your winner. Macedo is a promising very young prospect but it is too soon to be in the UFC and I think she is in for it vs Evans-Smith. Macedo does have power and could land a big shot but I don't think she's ready for this level of competition yet. I strongly recommend opening a Draftkings account to play, it is a lot of fun and you can make some money along the way! Also, to get access to our official bets, become a Bet on Combat member today http://www.betoncombat.com/accounts/signup/ is where you can sign up. For some of you who are new to the betting world, check our Betting Guide to Learn How to Bet on Fights and our Bookmakers review page for the best places to wager online. Enjoy the event!
MY DRAFTKINGS LINEUP IS SUBJECT TO CHANGE AS THE WEEK GOES ON BECAUSE OF NEW INFORMATION THAT COMES OUT AND WATCHING THE WEIGH IN. ANY CHANGES I WILL PUT OUT ON SOCI AL MEDIA @BetonCombat