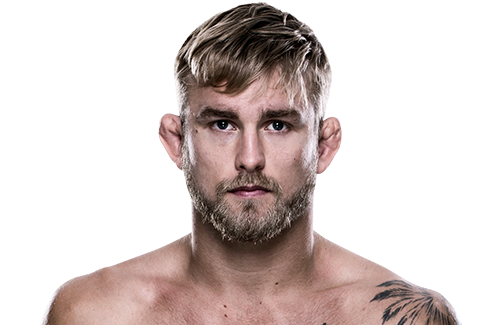 Event: UFC Fight Night 93
Promotion: UFC
Date: September 3rd, 2016
Venue: Barclaycard Arena
City: Hamburg, Germany
Broadcast: Fox Sports 1
Last week our free prediction of Paige VanZant cashed at -205 vs Bec Rawlings which now brings our free predictions to 19-4, 82.1% accuracy. In the first round of the fight not much happened, and I expected Paige to be some what rusty because she hasn't fought in a while and is coming off her "Dancing With The Stars" skit. In the second round that is when VanZant brought the excitement. Moving like she did in the first round, VanZant feinted with a low kick before jumping into a high left kick, connecting flawlessly on Rawlings jaw line and then Paige followed up with strikes to end the fight. The fight started pretty slow but it had a epic finish. VanZant worked her outside kickboxing spectacularly and never thought I would see her fight from range so well but a win is a win and we will take it.
A total of 23 free predictions have been made since January 2016, with a record of 19-4. Had you placed a $100.00 bet on every prediction, you would've bet a total of $2,300 and had a total outcome of $1,900 winning a profit of $1,230 with a return on investment (ROI) of 54% (profit divided by total amount risked) using the industry standard metric of a $100 bettor, that's how much you would have currently made following Bet on Combat free predictions.
Alexander Gustaffson vs Jan Blachowicz
In this fight there is a big difference in skill. Gus basically out-skills Jan everywhere and has a bigger heart and a better gas tank. All the tough fights Gus has been in this fight is tailor made for him to come back and get a win. I am glad Gus is returning and is getting a tune up fight because the guy has been in some wars vs some very tough fighters. Jan's striking is very decent but it is only effective vs stationary targets and Gus is far from stationary and has good footwork and won't allow him self to be stationary in front of Jan. Gus is just the better overall fighter, he has the reach, athleticism, length, and the better experience vs top level fighters. Since Gus is practically better everywhere the play I will be taking is Alexander Gustaffson Points Handicap -3 1/2 at -350 odds and betting 5% of your bankroll. I really do think Gus dominates the fight and wins every round. A finish is also very likely, so just as long as Gus wins all three rounds or gets a finish this prop will cash and I find it highly likely it will. If this prop isn't available to you, taking Gus in a parlay, inside the distance, are still good bets that will likely cash as well.
Prediction: Gustaffson Points Handicap -3 1/2
Odds: -350
Stake: 5%
Please remember, while we give out one free prediction for every card, the real money to be made is through the BOC Consulting services. To get official access to our exclusive bets become a Bet on Combat member today http://www.betoncombat.com/accounts/signup/ is where you can sign up. For some of you new to the betting world check our betting guide to learn how to bet on fights and our bookmakers review page for the best places to wager online. Enjoy the event!