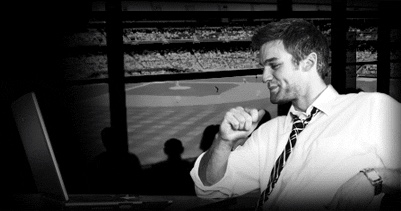 Bet on Combat Founder Franco Richard best known as Francombat announced today that he is formally retired from the day-to-day operations and betting professionally in order to focus his time to make the traditional Lei Tai fighting a recognized professional combat sport. Despite his retirement as a full-time pro bettor and CEO, the man known as the go to expert in the combat sports betting industry since the early 2000s will remain the company's CIO, and will still be in charge of the weekly predictions.
After 20 years betting on fights, Franco Richard cemented his name as one of the greatest combat sports bettor of all time and has now officially called it quits. Since his first bet at UFC 46, "Francombat" has compiled an overall record of 549-116 and the respect of fans and fighters alike. Check out this collection of the biggest wins in Franco's historic betting career.
Founded by Franco himself the consulting services and hedge fund BOC Capital™ went on to become recognized as both exciting and lucrative alternative to traditional investment. Despite their relatively young age, BOC Capital™ has quickly established itself as one of the world's fastest growing destinations for income investing, thus making it the number one ranked sports hedge fund company in terms of size and revenue in 2017, with approximately $2.8 million in assets and a return on investment over +196.23% to investors.
Franco began betting on fights at the age of 23 years of age. He went on to become a millionaire and his life story was immortalised when winning more than a quarter of million dollars betting on Matt Serra to win the UFC Welterweight Championship title at odds of 7 to 1 in April 7th 2007 at UFC 69: Shootout.
"Yesterday after a business partner reneged on a deal that we made, I decided it's finally time to quit and move on to bigger and better things. I'll still deal with the weekly predictions, but within a month or two I'll probably be done with the day-to-day business operation for life. It's a bittersweet goodbye, since the daily grind was so incredibly profitable and fun for me" he said.
Following his official retirement his long time partner Philippe Dupuis was named as CEO with Jun Fa Li as the Chief Financial Officer and Angela Liu, BOC Fund's managing director. The Founder Franco Richard is clear and wants to reassure investors that Bet on Combat is going to provide the same quality service and profitable investment alternative than the last 20 years, "it's business as usual' as he said. "I have total confidence that Phillipe and Jun Fa will deliver a bright future for Bet on Combat," continued Mr. Richard. "I plan to continue to maintain significant holdings in BOC shares. I expect Philippe, with the rest of the management team, will respect and continue to evolve the unique culture at Bet on Combat and deliver strong returns for shareholders."
For more information regarding Franco Richard and his new endeavor, visit FrancoRichard.com.