UFC Fight Night: Rodriguez vs. Stephens Betting Results and Post-Fight Analysis
Written by
Franco Richard
aka
Francombat
-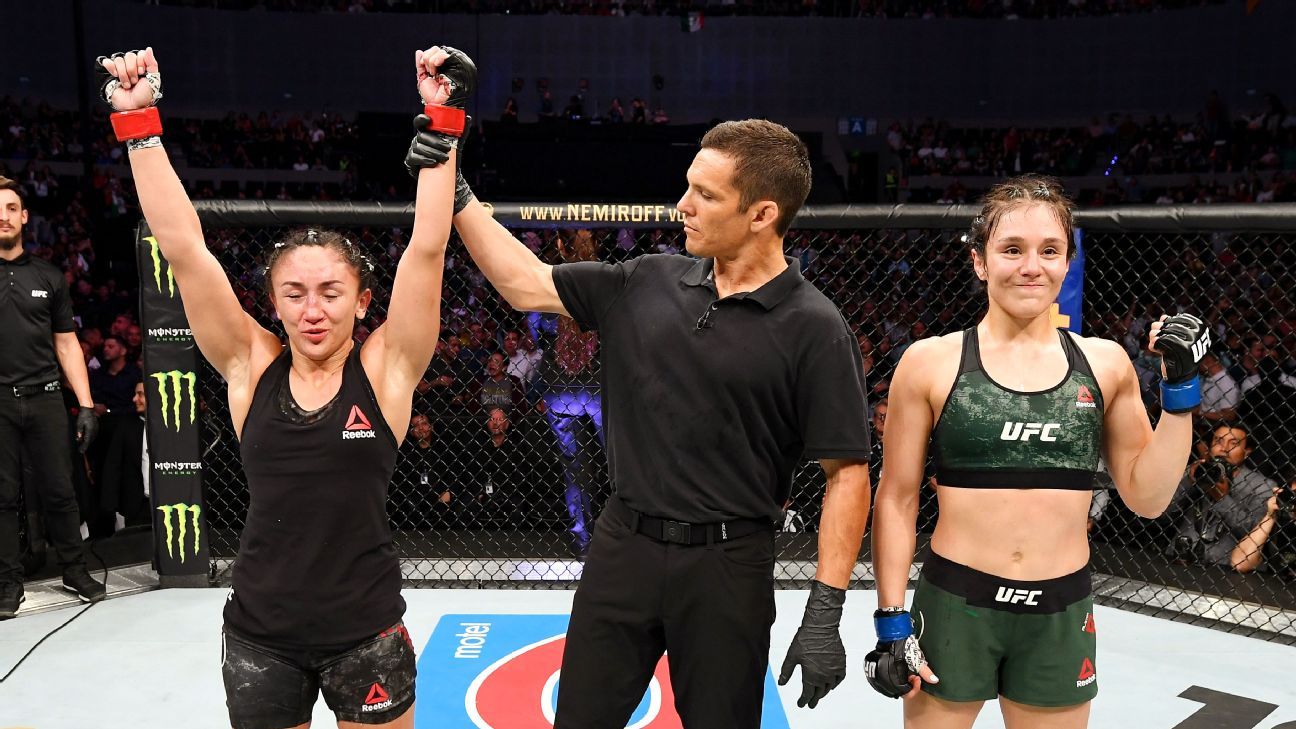 UFC Fight Night: Rodriguez vs. Stephens took place Saturday, September 21, 2019 in Mexico City, Mexico. The card was headlined by a featherweight fight between the highlight reel Yair Rodriguez and veteran Jeremy Stephens. Here's a quick recap of each of our bets.
Flyweight contender Sergio Pettis comfortably picked his shots nicely for three rounds, outpointing Tyson Nam to take a unanimous decision victory. Pettis proved his -260 favorite status true while Nam closed +240.
Our second play of the evening, in the co-main event strawweight bout, former UFC champion Carla Esparza and Alexa Grasso fought to a majority decision in a fight that pitted her takedowns and top control against the striking of the Mexican up-and-comer. Esparza earned the victory after somehow not submitting to a deep armbar in the third round, although many thought Grasso had done enough to get his hand raised.
I have to rewatch that fight but it seemed like a horrible decision to me. While I feel Alexa won, I can easily see how people felt otherwise. You could make a strong case for a 10-8 third round for Grasso. Carla did't do much on the ground. Alexa broke Esparza's nose and arm. I thought she won the fight, the first and third rounds. She was on her back a good amount of time, but she was more active with strikes and submission attempts than Carla was on top. I just don't think top control should win you a fight when the other fighter is active and landing and causing that amount of damage. Wrestling is a great tool for MMA fighters, but it should be seen as a means to an end, not something that outweighs actual fighting. I hate decisions like this, where you win the fight by simply lying on top of the other fighter even though you got beat. I credit Grasso for fighting back. Just a little too late, unfortunately. Esparza won despite being a +130 underdog while Grasso was a -155 favorite.
We now turn our attention to UFC Fight Night: Hermansson vs. Cannonier to try and get on the winning track.
To get access to our exclusive bets become a Bet on Combat Premium member today http://www.betoncombat.com/accounts/signup/ is where you can sign up. For serious investor only, you may as well want to invest in the world's premier combat sports managed fund right here in order to diversify your personal investment portfolio. For some of you new to the betting world check our betting guide to learn how to bet on fights and our bookmakers review page for the best places to wager online.
Finally if you are on Twitter you need to be following @BETONCOMBAT! We are looking to run some competitions each week where you can win a weeks Premium Membership by simply predicting the method and winner of the main event. Not to mention we post tips throughout the week and the odd live betting play during events.
I also want to invite you to join the largest combat sports betting community and register a free account so you can get access to our chat room and connect and interact with other likeminded bettor to discuss upcoming match-ups, odds, betting tips, predictions, news, and post fights. Hope to start chatting to you there!